15% of capital cost up to £5,000
The Green Business Fund from the Carbon Trust is now offering up to 15% of the total project cost for energy efficient equipment upgrades and refurbishments, up to a maximum of £5,000. This is a non-repayable Capital Contribution.
This offer is open to qualifying SMEs in England, Scotland and Wales and is time limited. State Schools (and private schools) can also apply for Carbon Trust funding.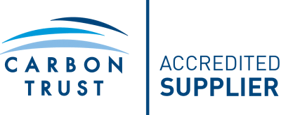 Eligibility criteria – SMEs
The Green Business Fund is specifically directed towards Small and Medium Enterprises. Your business should meet the following criteria:
A

private

business, outside the public sector.
Located in England, Scotland or Wales.
Have

no more than 250 employees.
Have an

annual turnover of less than £25.9 million and annual balance sheet of no more than £12.9 million.
The project must fulfil either of the following criteria:
deliver on site fossil fuel use savings by replacing equipment with energy efficient alternatives; or
invest in renewable technology to displace fossil fuel use.
LED lighting retrofits, lighting controls, building controls and Solar PV all qualify. Note that the pay-back time needs to be under 5 years to qualify in full, although pro-rata funding is still available for projects with a longer payback time.
Must be delivered by an

Accredited Supplier. Spirit is an Accredited Supplier.
Minimum project size: £5000.
Eligibility criteria – schools
Note that independent and state schools can also apply for the Carbon Trust funding. They must meet the same sizing criteria and project criteria as SMEs, and in addition they must have their own bank account. Funds cannot be paid to a local authority.
An award of funding is subject to terms, conditions, and assessment, while funds are available.
How to apply
The best way is to apply is to let us do it for you. First of all we need to quote the work, then we need to make an application. Once we have approval, we can proceed with the works.
The Capital Contribution is paid on a reimbursement basis. Before the Green Fund pays it to you, you will need to submit a copy of a commissioning certificate from us, along with the final invoice and a photograph of the installation within 7 days of commissioning.