What was the Feed-in Tariff?
Feed-in tariffs were payments made to homeowners and businesses for the renewable electricity they generate.
The Feed-in Tariff (FiT), introduced on 1st April 2010, was designed to stimulate the solar industry and encourage reductions in the cost of associated technology. And it worked! System costs have more than halved since that date, and so the Feed-in Tariff closed to new applicants on 31st March 2019.
For those receiving FiT payments, the scheme guarantees that owners of small scale solar PV systems will receive up to 4.03p for every kWh of energy generated for the next 20 years. If you read on you will get the fine print. If you haven't got time this may be all you need to know:
You can receive a payment (tariff) from your electricity company of

up to 4.03p per kWh

of energy generated, whether you use it in your house or not. You can also use the energy for free.
The Feed-in Tariff is

non-taxable

and will

increase in line with inflation (RPI).
It applies for 20 years from the date of system installation. So for 20 years you will get paid for the electricity you generate.
Overall you can expect around 6-13% return on your investment – if you have money in the bank, you'll be lucky to get 2% on it at the moment. For a standard domestic 4 kWp system that is south-facing and costs £6,500, on average you would be around £500 better off per year, more if you can use the majority of the electricity produced yourself.
In order for your system to qualify for Feed-in Tariffs, it must have been installed by an MCS accredited installer. Spirit Energy is an MCS accredited installer.
In order to qualify for the full Feed-in Tariff, the building utilising the electricity from the grid

must obtain an Energy Performance Certificate (EPC) rated D or above. The only exception to this is if the electricity feeds a building that cannot obtain an EPC (essentially not habitable) or if it feeds certain community buildings, including schools.
Please note that the Feed-in Tariff was closed to new applicants on 31st March 2019. However, successful applicants before this deadline will receive the feed-in tariff for the next 20 years.
See the current return on investment for solar.
"A return of 9% – better than any bank can provide" – Ed Miliband, speaking in his former role as Secretary of State for Energy and Climate Change.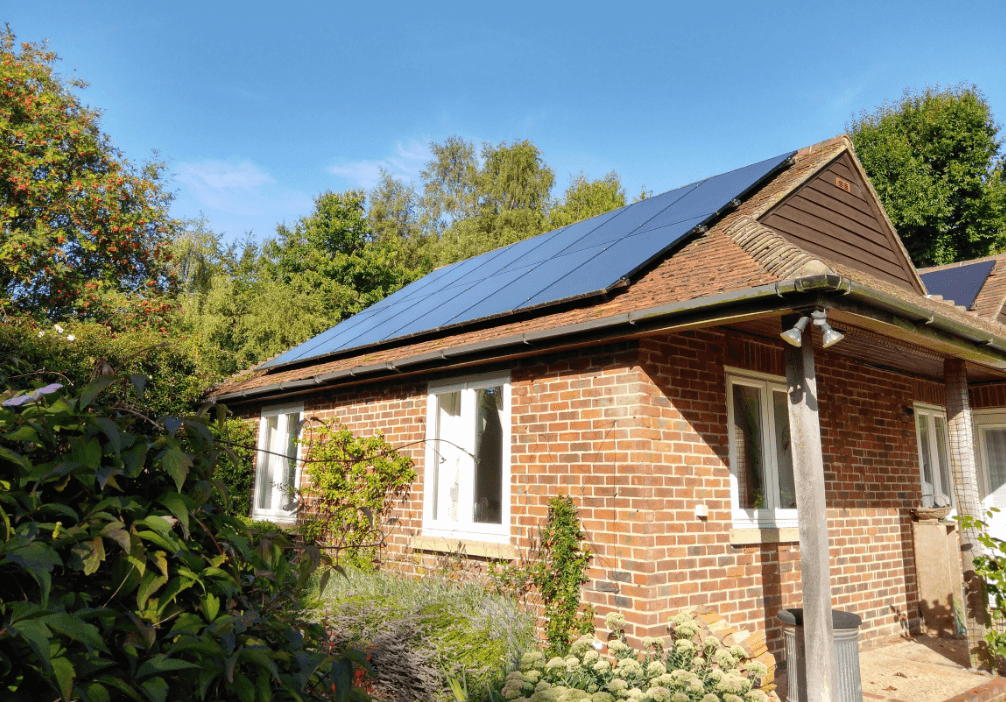 Table of tariffs
Note that new applications to the Feed-in Tariff scheme closed on March 31st 2019.
But for those who installed before that date, these are the initial rates you will receive. You continue to receive that rate for 20 years, adjusted for inflation.
| | |
| --- | --- |
| System size / type | Feed-in tariff applying to systems installed from 1st Jan 2019 to 1st April 2019 (p/kWh) |
| <10 kWp | 3.79 |
| 10 – 50 kWp | 4.03 |
| 50 – 250 kWp | 1.69 |
| 250 – 1,000 kWp | 1.33 |
| >1,000 kWp | 0.15 |
| Standalone (not wired into building)* | 0.05 |
| Tariffs for building failing EPC | 0.2 |
| Export tariff | 5.24 |
*A standalone system is an installation that is neither attached to a building nor wired to provide electricity to an occupied building. "Off-grid" systems that are wired to provide electricity to a building qualify for the same tariffs as grid-connected systems wired to provide electricity to buildings.
Guaranteed for 20 years by the UK Government…
Once you signed up to generate your own energy, you locked in to the Feed-in Tariff rate that applies to your system size, index-linked for 20 years. So for systems of 10kW or less, 3.79p will be paid for every kWh you generate for 20 years – that's until 2039!
… and it's tax free and inflation proof
You pay no tax on the money you earn. If you're a 40% rate tax payer, £1,200 earned from solar panels is worth £480 more than the same amount earned from interest on cash deposits. So if you are comparing the income from the tariffs with that from another taxable investment you should look at the 'post-tax' income from the taxable investment. Both the generation tariff and the export tariff are index-linked to the Retail Price Index (RPI) so that they rise with inflation. The value of the energy used is also likely to increase as electricity prices rise. This means that your income will increase over the life of the scheme.
How do I claim the Feed-in Tariff?
Remember your system must have been installed on or before 31st March 2019!
In order to claim the tariffs you need to sign a "home generation" contract with an energy supply company. You should do this as soon as possible. Ring up your electricity company and ask for their "home generation" sign up form. With some electricity companies – for example British Gas – you needed to call them as soon as you know you are installing PV. Whoever your company is, we recommend you ring them as soon as you can, and ask them a) whether you needed to pre-register and b) what their procedure is for signing up. All of the large suppliers offer home generation contracts and in most cases your existing electricity supplier should be able to sign you up. If your electricity provider does not offer the Feed-in Tariff, ring one of the big suppliers instead (e.g. E.on, nPower, SSE). There are also a number of smaller "green" suppliers that are offering FiT payments.
Please note in order for your system to qualify for Feed-in Tariffs, it must be installed by an MCS (Microgeneration Certification Scheme) accredited installer. Spirit Energy is an MCS accredited installer. We will have provided you with a certificate after the installation. You need this in order to sign up.
What's next for solar?
Now that solar is able to support itself financially without subsidies, the only thing that remains is to ensure people are paid fairly for the excess electricity they export to the grid. This is covered by the Smart Export Guarantee (which came into effect on January 1st 2020), ensuring these payments from suppliers. For more details, see our guide to export tariffs.