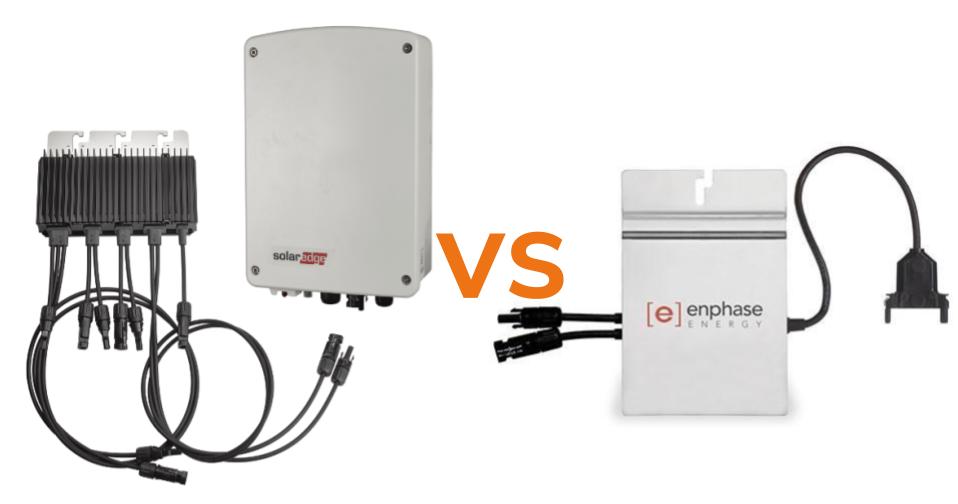 In a perfect world, UK roofs would all face south, with a 35° pitch and no shading in sight. But we don't live in a perfect world. As solar installers, we have to find clever ways to maximise the potential power from roofs of all make ups, orientations and shaded spots.
This is best achieved by using micro-inverters or power optimisers - nifty bits of kit, collectively known as Module-Level Power Electronics (MLPEs). As that name implies, these bring a degree of power optimisation at the module level (i.e. at the level of each individual solar panel). This means you can get the most from panels under different levels of sunlight (facing varying directions or affected by shading, dirt etc).
But which is the best solution? Let's focus on our favourite brand of power optimiser, and compare SolarEdge vs micro-inverters.