We specialise in the retro-fit of LED lights and lighting controls, and the provision of commercial LED lighting solutions for schools, offices and industrial premises. We can also assist organisations with emergency lighting compliance, and with the upgrade of emergency lighting systems to use self-testing luminaires, or central testing.
The payback time for these upgrades is typically 2-4 years (slightly longer for schools).
We also have a finance option where the repayment of the initial investment is linked to metered savings from the lighting - please call us for more information.
This is what a recent customer (Bishops Court, Maidenhead) said about us on Google Reviews.
"A professional company who fulfilled their contractual obligation, in our case due to the age of our building there were a number of unforeseen issues. These issues were professionally absorbed by the company who amended the initial pre agreed plans to ensure that the end result was in compliance with regulation and our requirements. The Spirit Energy team installed the LED lights for our commercial building, which comprised of lighting on 4 interior floors including and the external private car park area. The entire team is professional, friendly and subject matter experts in each of their fields. We took quotes from a number of competitors, but this company stood head and shoulders above rest in terms of knowledge and price. Highly recommend."
FREE online calculator
We offer a free online LED light bulb savings calculator so that you can work out roughly how much LED lights could save your business:
| | | |
| --- | --- | --- |
| Free Online LED Light Calculator | | |
Key product pages on our site are as follows:
LED Lighting for Offices and Schools
LED Lighting for Warehouses: LED high bays and LED tubes
Free downloads
We offer the following free downloads:

Guide to LED Lighting and Controls

LED Upgrade Installation Checklist

Emergency Lighting Guide
Why retro-fit LED lighting and controls?
Save 50-70% on your bills.
Save energy.
2-5 year return on investment.
Reduce your carbon footprint.
Decrease your maintenance costs.
Compliance – make sure you comply with Part L, Emergency Lighting requirements and HSE guidance.
Take advantage of low energy finance
Provide UPS back–up where required.
Finance available such that the cost is paid for out of savings.
2-4 years payback for commercial organisations, 5-8 year payback for schools.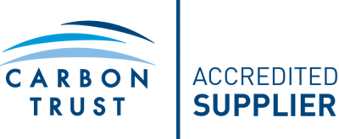 Why Spirit?
We're experts – a specialist company that not only understands the principles of lighting and lighting controls, but is also up-to-date on regulatory compliance including building regulations, emergency lighting, the need for lighting controls, and relevant health and safety guidance.
Furthermore, as designers of battery storage systems we are well placed to provide central battery powered LED emergency lighting solutions, and other UPS requirements.
All the design and modelling work is performed in house by our own specialist team. We then install using our in-house installation team, and offer on-going maintenance and testing as required.
Transform your energy use at no upfront cost
Our in-house expertise includes accounting and structured finance. We work in partnership with energy efficiency financiers, offering lease finance, alongside Green Business and Salix finance.
Using finance, we can help you to transform your energy use with no, or very little, upfront cost.
Call us on 0118 951 4491 for assistance, whether for a specific installation project, or for a wider review of energy management and efficiency.
Where does Spirit install?
All projects are managed in house and installed by our technicians. We operate within an approximate 100 mile radius of Reading, Berkshire, shown on the map below: