EO: an overview
The beauty of EO's offering is that it is very simple, modular and scalable. The entry level eoMini Pro is a smart chargepoint providing an easy-to-use and cost-effective home charging. The eoGenius is a 'dumb but smart-ready' charger to which intelligence can be added as required via eoHUB, eoAPP and eoCloud. Because the 'intelligence' sits outside of the chargepoint, the system can be scaled cost-effectively with 30 'dumb' chargepoints capable of being controlled by a single eoHUB. The fact that the intelligence sits outside the chargepoint is one of the key differences between EO and competitor chargers.
Using the eoGenius and eoHUB, it is possible to roll out EO's offering by adding more and more low cost 'dumb' chargepoints, leveraging the intelligence that sits in the eoHUB, and the software contained within the eoAPP and eoCloud. By siting the 'intelligence' outside the chargepoints, the system can be scaled at low cost, with one eoHUB controlling 30 chargers. Multiple eoHUBs can be viewed via a single account on eoCLOUD. Furthermore, by having centrally managed, software upgrades are simple.
The software currently provides energy usage monitoring, billing, payment, benefit-in-kind calculations, and active load management. Payment for the software is via a modest annual subscription charge, payable for each charger managed.
EO has a vision to provide an integrated system combining EV charging with solar, battery storage and other devices with the 'smart-grid', enabling users to optimise use of solar PV, and keep grid import costs to a minimum. All of this functionality will be available to domestic and commercial users via the software, with upgrades available to existing users.
eoMini Pro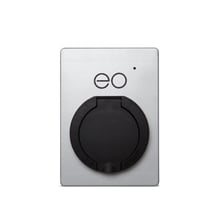 The eoMini Pro is a compact wall-mounted single socket chargepoint (Type 2 universal socket), designed for domestic properties. It is one of the smallest chargepoints around and is popular due to its minimal look. Designed for single phase (230V) connections, it can provide power at 16A / 3.6kW or 32A / 7.2kW.
It qualifies for the OLEV grant, and comes with a 3 year product warranty.
eoGenius
eoGenius
When the eoGenius is connected to an eoHUB it becomes a smart charger. The eoHUB is a small internet connected box that plugs into a Genius charger and puts it online, allowing remote connection to, and control of a charger via eoCLOUD and eoAPP (see below for available functionality).
One eoHUB can connect up to 30 Genius chargers, making installing multiple smart chargers super cost effective.
The eoHUB can be retro-fitted. So you can start with a low cost 'dumb' charger, and make it 'intelligent' if and when you are ready to upgrade.
eoHUB, eoCloud and eoAPP
eoHUB allows you to control your Genius chargers via eoCloud and eoAPP.
eoCloud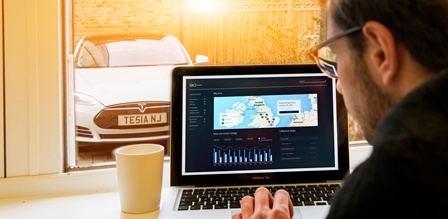 eoCloud is EO's software platform, enabling online management of all of an operator's EO chargepoints. Key functionality is as follows:
chargepoint registration;
access restriction to specific individuals;
remote monitoring;
billing and tariff management (set pricing, generate revenue);
link home and work charging to record benefit-in-kind tax;
reserve chargepoints for guests;
active load management (see below).
Note that at the moment eoCloud captures usage time but not kWh usage. The addition of an MID approved kWh meter will be possible from Q2 2018. Settlement and invoicing is outside of eoCloud, based on usage data captured within eoCloud. In the near future it will integrate with the smart-grid, solar PV and battery storage; enabling our fleet customers to generate revenue from grid-services and reduce (potentially remove) the requirement for upgrading their power supply.
eoApp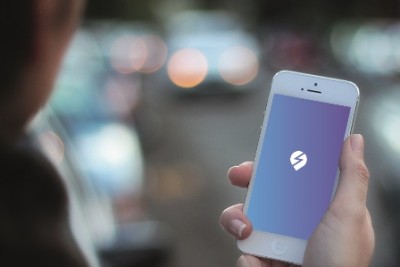 eoAPP is EO's smartphone app for charging. Key features are as follows:
start, stop and pay for chargers;
access to public EO chargepoints, use the app to find your nearest EO charger, simply scan the QR code on the side of the EO charger to authenticate charging;
monitoring of energy use, charging history reporting;
charge session notifications.
Generate revenue from your charger
The APP allows anyone to make their charger publicly available and generate revenue. Note that unless a MID meter is installed, charging must be time-based, not kWh-based.
Active load management and smart charging
With EO's load management feature chargepoints can be set to charge only during off peak periods, or at an optimum time, as determined by EO's software.
EO's system monitors the incoming supply of the building and alters the charging current based on the building's power requirements, utilising CT clamps on the incoming supply. This ensures there is no overloading of the building. ALM is critical for high electrical usage buildings or sites with a large number of chargepoints.
Note that EO's load management is done using hardware and therefore is not dependant on the internet - there is no danger of breaching the supply maximum if the internet goes down. Further, the load management takes into account other loads in the building, not just the chargers.
Coming soon: smart-grid integration
In the near future eoHUB will integrate with the smart-grid, solar PV and battery storage, enabling fleet customers to generate revenue from grid-services and reduce (potentially remove) the requirement for upgrading their power supply.