About GivEnergy
GivEnergy is a relatively new entrant to the solar battery market. It is a British-owned company with facilities across the globe. The main reason to go for GivEnergy batteries is that they are very affordable and we have found the sales and technical support to be excellent.
GivEnergy hybrid storage systems
A hybrid (or 'DC-coupled') battery system uses one unit to perform the roles of both the PV inverter and battery inverter/charger. These systems minimise conversion losses between DC and AC power.
GivEnergy makes DC-coupled hybrid systems, which are ideal for installing alongside new solar PV systems. The batteries offer 2.5kW backup power and are designed to work with time of use tariffs, including Agile Octopus. GivEnergy hybrid inverter/chargers are available in 3.6kW and 5kW models which can be paired with their range of battery modules.
GivEnergy manufactures a range of small, modular batteries that can be installed together to the desired capacity. They use LiFePO4 cell technology and can be floor- or wall-mounted. Current available sizes are 2.6kWh, 5.2kWh and 8.2kWh and up to 5 modules can be installed in parallel (41 kWh maximum capacity). They come with a 10 year product warranty and minimum 70% depth-of-discharge guarantee.
Remote monitoring is possible through an app and web interface, and the battery receives remote software updates.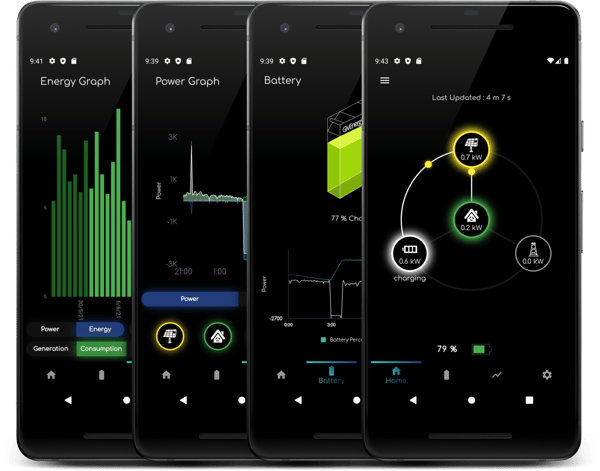 GivEnergy AC-coupled storage systems
GivEnergy also offers a 3 kW AC-coupled inverter/charger suitable for retrofit battery storage installations. This can also provide 2.5 kW backup power and pairs with the same range of battery modules (up to 5 in parallel).
Datasheets